Examples of puppies and or adult dogs.
Please "like" us on facebook too!
You can see "tagged" pictures of our puppies in their new homes.

---
---
F1B GOLDENDOODLE
This is Boomer, our Mini F1B Goldendoodle. He is an F1 Goldendoodle and Mini Poodle mix. He weighs about 35 pounds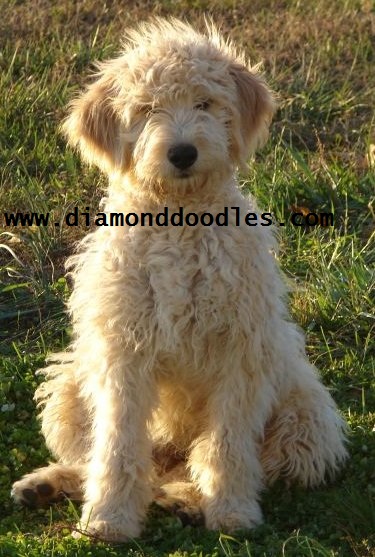 Below is Boomer as a pup!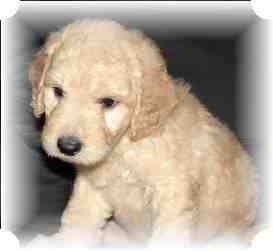 ---
---
F1 GOLDENDOODLE
Below is the above dog as a puppy!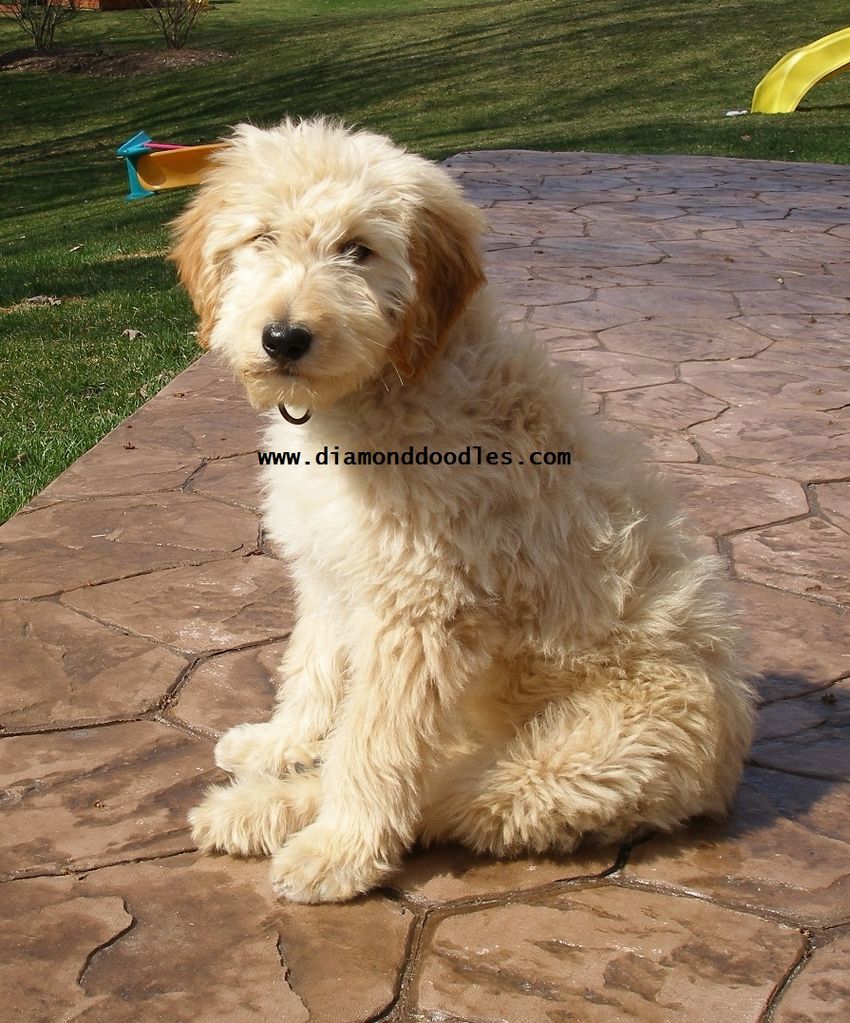 April is an F1 Goldendoodle. She is a Golden Retriever and Small Standard Poodle mix. She weighs approximately 40 pounds.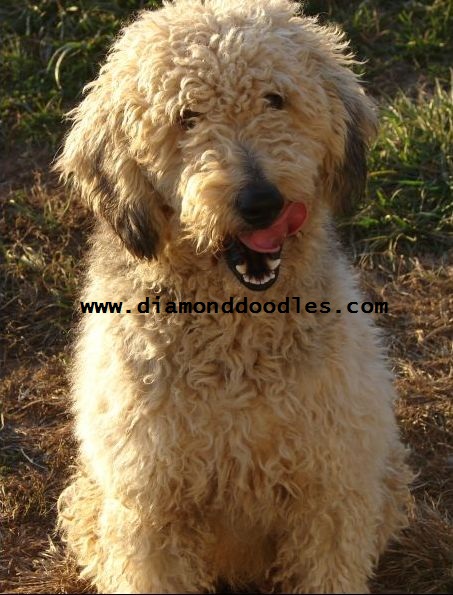 Below is April as a young pup!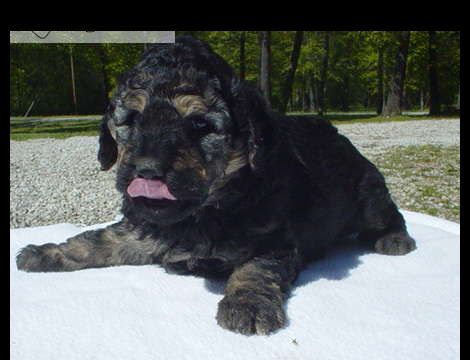 ---
---
WHOODLE
This is Teagan, she is a small standard Whoodle. She is a Small Standard Poodle and Soft Coated Wheaten Terrier mix. The first picture is of Teagan when she was about 6-8 weeks old. The second picture is when she was about 1 year old. She weighs approximately 40 pounds.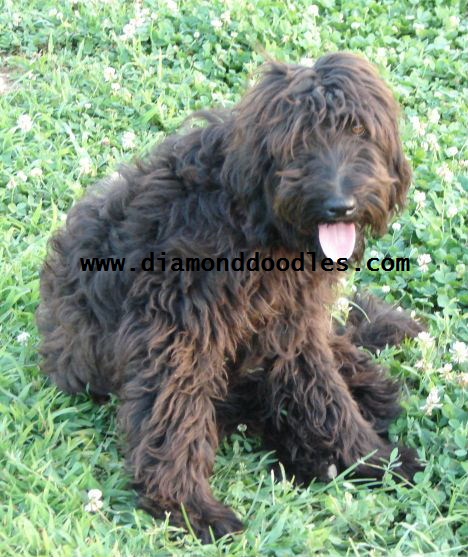 ---
---
MINI WHOODLE
Here is a mini Whoodle. Soft Coated Wheaten Terrier and Mini Poodle Mix. They can be different colors.
This is what a whoodle puppy can change to as an adult: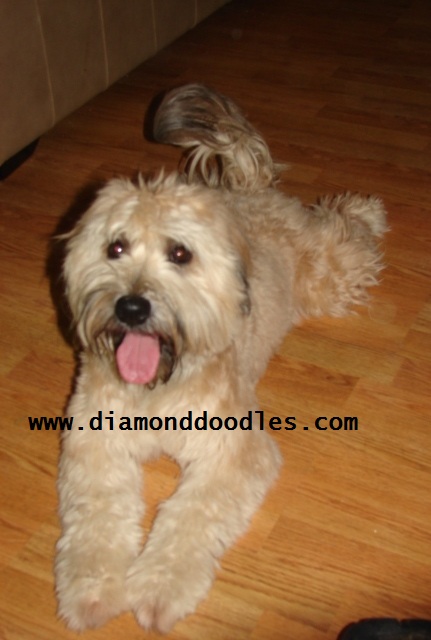 ---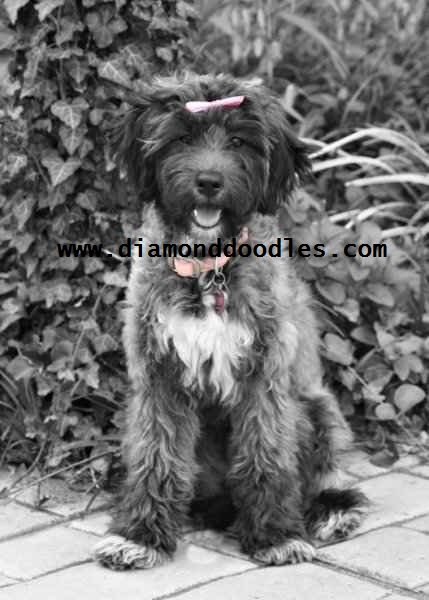 Another one of our mini whoodle puppies!